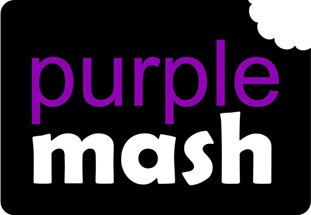 All pupils at St Michael's Nursery and Infant School have the right to have rich, deep learning experiences that balance all the aspects of computing.
With technology playing such a significant role in society today, we believe 'Computational thinking' is a skill all children must be taught if they are to be able to participate effectively and safely in this digital world.
A high-quality computing education equips pupils to use creativity to understand and change the world. Computing has deep links with mathematics, science, and design and technology, and provides insights into both natural and artificial systems.
At St Michael's, the core of computing is Computer Science in which pupils are introduced to a wide range of technology, including laptops, iPads and desk top computers, allowing them to continually practice and improve the skills they learn.
This ensures they become digitally literate so that they are able to express themselves and develop their ideas through information and computer technology– at a level suitable for the future workplace and as active participants in a digital world. We teach a curriculum that enables children to become effective users of technology who can:
Understand and apply the essential principles and concepts of Computer Science, including logic, algorithms and data representation;
Analyse problems in computational term, and have repeated practical experience of writing computer programs in order to solve such problems;
Evaluate and apply information technology analytically to solve problems;
Communicate ideas well by utilising appliances and devices throughout all areas of the curriculum.
"An algorithm is a set of instructions. Computers need instructions to work."
Hayden – Year 2
Early Years
In the Early Years (EYFS) computing is where activities:
are imaginative and fun>
challenge
involve being creative
require collaboration and sharing
involve listening, understanding, following and giving instructions
encourage describing, explaining and elaborating
encourage investigation
involve problem solving
include lots of 'unplugged' activities: computing without computers
By offering our children an imaginative, engaging, introduction to computing we help them make solid steps towards understanding the world.
Internet Safety
St Michael's Nursery and Infant School takes internet safety extremely seriously. We have an E-Safety Policy that provides guidance for teachers and children about how to use the internet safely. Years One and Two participate in lessons on e-safety and children understand how to stay safe when using technology both in school and at home. This importance is demonstrated through our celebration of 'Internet Safety Week' and through our teaching of 'Kidsafe'.
I have learned never to talk to people I don't know online. I use a password on Purple Mash, so nobody can hack my account."
Jacob – Year 2
" I use an 'avatar' when I use Purple Mash so nobody knows it's me when I am online."
Emily – Year 2